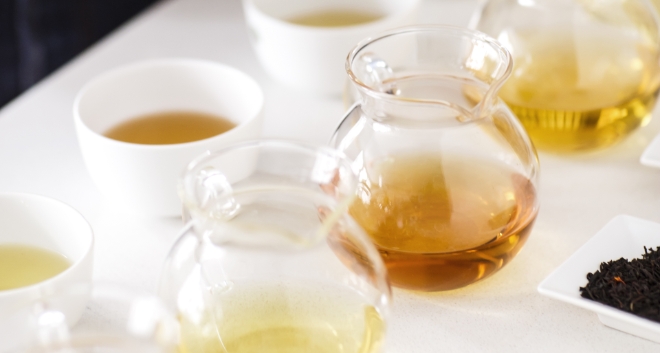 One plant, different types of tea
Black, green, white, oolong, and pu-erh teas are all derived from the same plant, Camellia Sinensis. Their differences (form, color, taste) arise from geography, growing conditions, and variations in the processing steps. Discover different tea varieties, as well as the stages of production, which is a complex and determining process for both the color of the tea and its taste qualities.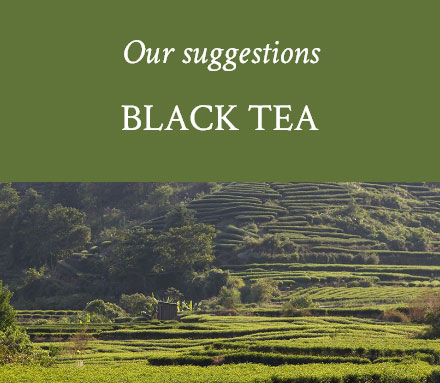 Legend has it that in the 17th century, after a particularly long voyage, a cargo of green tea arrived in London from China.
During the journey, the tea chests had become mouldy and the tea inside had turned from green to black. However, the English were so taken with it that they requested another delivery! Black teas, also known as red tea in China due to the coppery color of the infusion, are teas whose leaves have been fully oxidized. The leaves go through five stages: withering, rolling, oxidation, roasting, and grading. The future tea's profile will be determined by the oxidation stage.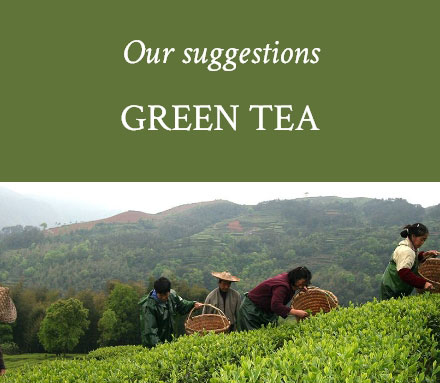 Green teas, known for their numerous health benefits (antioxidant, thirst-quenching, invigorating), are unoxidized teas with a distinct texture and flavor. As a result, their preparation aims to avoid any trace of oxidation. The leaves go through three stages: roasting, rolling, and firing. The firing process is complete when the leaves contain only 5-6% water.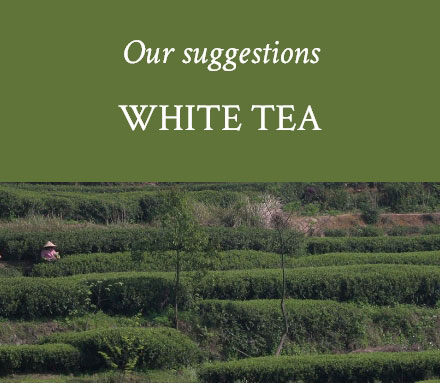 There are two main types of white teas: Silver Needles (Bai Hao Yin Zhen), the highest grade of white tea, consisting only of long silver buds, and Bai Mu Dan (White Peony), which consists of a bud twig and 2 to 3 leaves. The harvest happens just as the bud starts to open. White tea leaves go through only two processes: whitering and firing. While white teas require the least amount of processing, the method is the most delicate because they are frequently made up of only buds.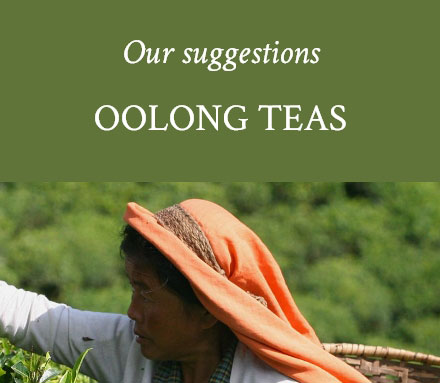 Oolong teas are semi-oxidized and caffeine-free teas that are popular for their thirst-quenching and soothing properties. They are ideal for drinking throughout the day. Oolong teas are whose oxidation has been interrupted in the middle of the process. They are generally divided into two categories: lightly oxidized teas (10% -15% oxidation, typically Chinese teas) and teas with a much higher oxidation process (60%-70%, usually Taiwanese teas). All semi-oxidized teas must undergo the following processes: whitering, roasting, rolling, and sweating. Because oxidation occurs during the sweating phase, it is the most crucial stage in the preparation of these teas.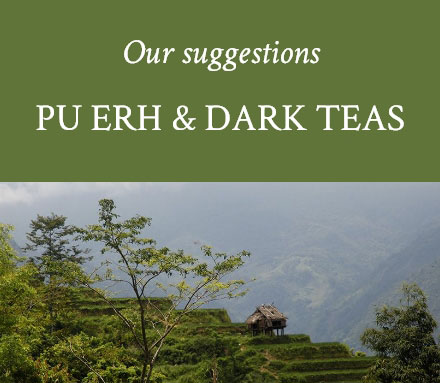 Pu Erh & Dark Teas are fermented teas known for their beneficial properties. It is said to aid digestion and help detox the organism, making it a good choice after meals. It is very popular in China, and is also known to improve with age. Pu Erh is produced through a sweating process that results in non-enzymatic fermentation, as opposed to the oxidation of black and Oolong teas. Pu Erh is a dark liqueur with strong aromas, an animal flavor where are mixed notes of leather and undergrowth, and its powerful scents is reminiscent of damp soil and bark.