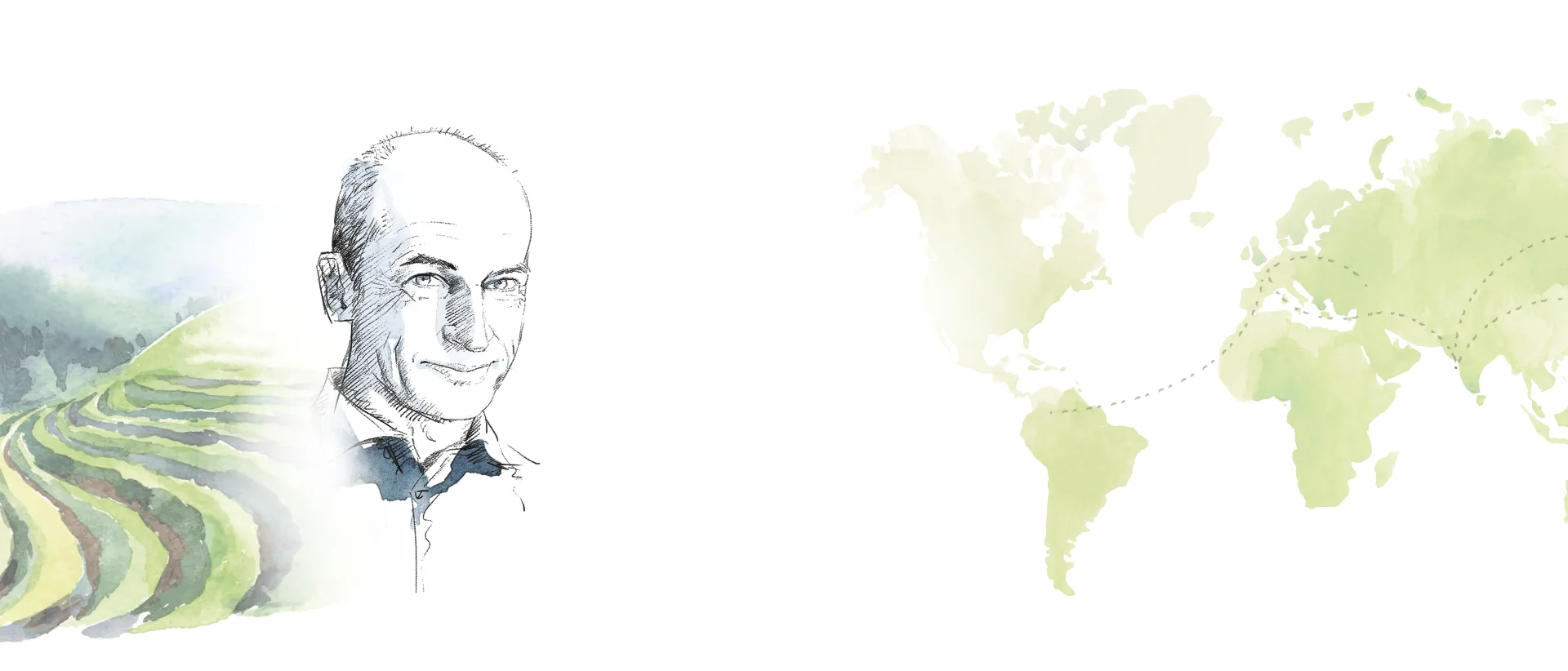 «
An exceptional tea is born on fertile ground, it grows in the hands of passionate tea producers, it reveals itself thanks to responsible business practices and it is enjoyed by tea amateurs who are conscious of truly good things.
»
François-Xavier Delmas
Tea Researcher and
founder of Palais des Thés
Our
History
Our tea house continues to grow in order to allow everyone to discover tea.
1986

Palais des Thés was founded by a group of 40 friends, including François-Xavier Delmas. The brand's first store opened the following year.

1998

Thé du Hammam is created. This green tea with hints of dates, orange blossoms, red berries and roses is inspired by traditional Turkish steam baths, an ancient ritual promoting relaxation and a clear mind.

1999

The Tea School was founded in Paris by François-Xavier Delmas and Mathias Minet, where tea drinkers can learn the secrets behind the art of tea preparation and tasting.

2007

The Tea Drinker's Handbook was published, a comprehensive and insightful guide into the world of tea co-written by François-Xavier Delmas and Mathias Minet.

2010

The U.S. subsidiary of Palais des Thés opens in New York City.

2016

The first Master Tea Sommelier exam takes place at the Tea School in Paris. This diploma acknowledges a high level of expertise in the knowledge of tea and the art of guiding.

Publication of the second work by François-Xavier Delmas and Mahias Minet, "Tea Sommelier: A Step-by-Step Guide" published by Abbeville Press.

2020

Palais des Thés begins working with Karuna-Shechen, an organization that provides humanitarian aid to underprivileged communities in India and Nepal.