Description
Blue of London is an exceptional Earl Grey that combines one of the world's best black teas, Yunnan, with a fresh, delicate bergamot. A remarkably refined and perfectly balanced blend.
Earl Grey has been popular in Britain since Charles Grey, Earl of Falodon, a British prime minister in the mid-nineteenth century, is said to have been given an old recipe by a Chinese mandarin that involved flavoring tea with bergamot.
Recipe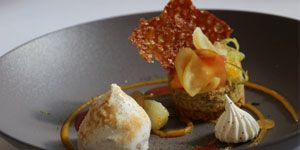 Orange cake flavoured with Earl Grey Blue of London tea
Serves 6/8
Preparation time : 15-20 minutes
View the recipe
Tea ingredients
Black tea (China) (95%), natural bergamot (2%), orange blossom flavors, cornflower petals, and blue mallow.