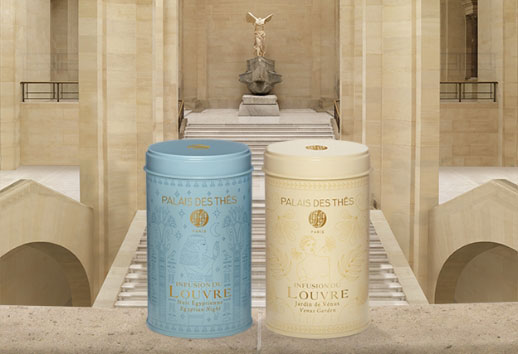 Infusions du Louvre
In an exclusive partnership with the Louvre museum, Palais des Thés has created two unique caffeine-free, organic recipes to pay homage to the world's greatest museum:
Garden of Venus

and

Egyptian Night
. Made with carefully selected and plant-based ingredients, each blend will transport you to faraway lands and distant cultures.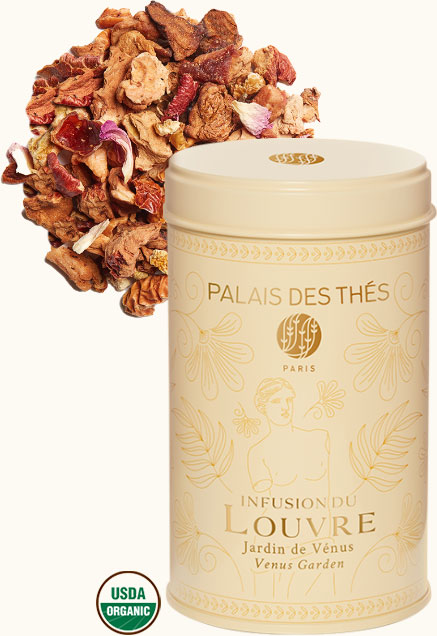 Garden of Venus
Vanilla, Orange and Carob
Garden of Venus evokes the warmth of the Mediterranean sun, while strolling through a garden filled with white flours and citrus, where one can get lost among the columns of forgotten temples along the shore. Sweet vanilla, fruity orange fragrances and gourmet carob envelope the senses for a delicate yet powerful experience that is both enticing and pleasurable, like a welcome breeze.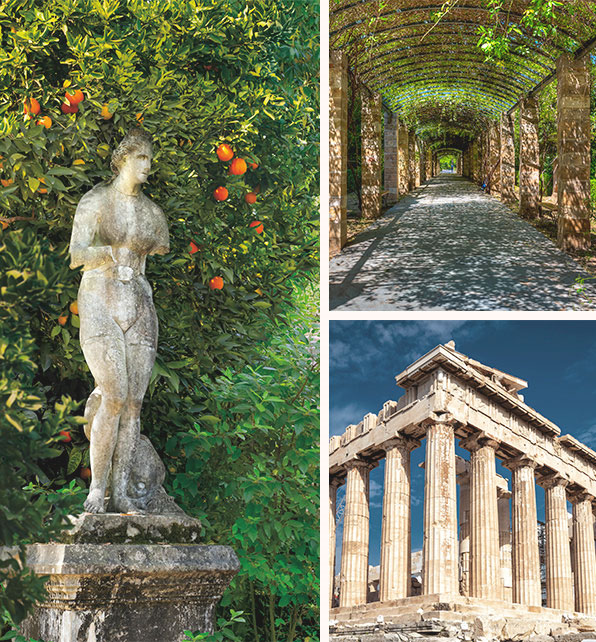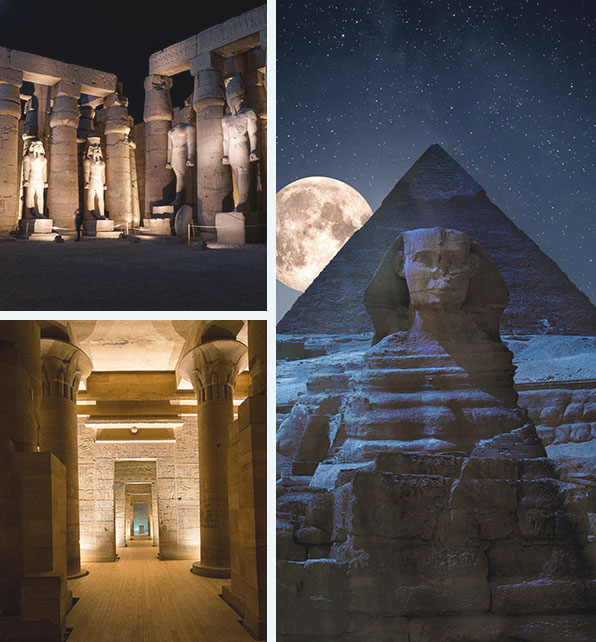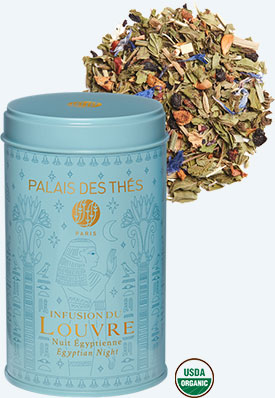 Egyptian Night
Peppermint, elderberry and blueberry
Welcome the cool evening breeze on the banks of the Nile with Egyptian Night and bask in the mystery of the chiaroscuro blue hour, in the heart of an oasis, with the view of the pyramids in the distance. Its peppermint, elderberry and blueberry notes help you unwind as night falls. Infusions du Louvre:
at the heart of a unique collection
Two powerfully expressive creations,
Garden of Venus
and
Egyptian Night
, were created in tribute to the fascinating civilisations whose masterpieces fill the rooms of the Louvre Museum. "The Egyptian and Greco-Roman antique collections have been wonderful sources of inspiration," says Mathias Minet, who has been creating Palais des Thés' unique signature blends for the past 20 years. "I was looking for delectable herbal teas that were unlike anything we had seen before.".