Unique introduction to Grand Crus & Tea Tasting in Soho
During this course, you will live a unique tea experience. You will learn about the history of tea, from its origins to its spread to the west. The class will cover different types of tea, from harvest to cup, and will allow you to taste 6 extraordinary rare and outstanding teas, harvested in small plantations, from different parts of the world.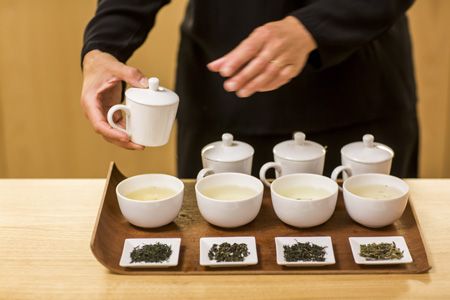 The class is hosted by Aurelie Bessiere, who has extensive experience training some of the most prestigious chefs and hospitality teams in the country. We keep our class very intimate to a maximum of 4 people to make the class as interactive as possible.
All participants will receive a Palais des Thés gift bag with samples of all teas tasted during the class, a Palais des Thés loose tea retail tin and a copy of "Discovering Tea" written by our founder François-Xavier Delmas.