Description
Loved by our customers, the Chai n°25 recipes becomes a permanent reference!
Inspired by the Indian tradition of spiced tea, Chai Impérial is a delicate black tea pepped up with a generous blend of green cardamom, pink peppercorns, cinnamon, ginger, and orange zest.
Full of precious spices, Chai Imperial is a delicious and warm blend which can be prepared nature or with milk like in the Indian tradition.
A must-try!
Discover all our easy and delicious recipes created with Chai Imperial!
Suggestion of preparation
Chai Impérial can be drunk in two ways:
The Western method:
Infuse the desired quantity of Chai Impérial in water heated to 95°C for 3 to 5 minutes
Drink
The Indian method:

Add the desired quantity of Chai Impérial to a mixture of 2/3 water heated to 95°C and 1/3 milk
Add sugar and leave to infuse for 3 to 5 minutes

Drink
Recipe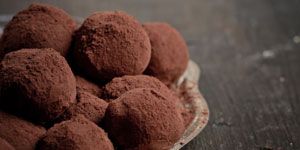 Chocolate truffles & Chai Impérial
40 truffles
Preparation time : 1 hour
View the recipe
Tea ingredients
black tea (China) (52%), ginger, orange peel, cardamom (5%), cinnamon (4%), clove, pink pepper (3%), natural cinnamon flavour, safflower petals, flavour.