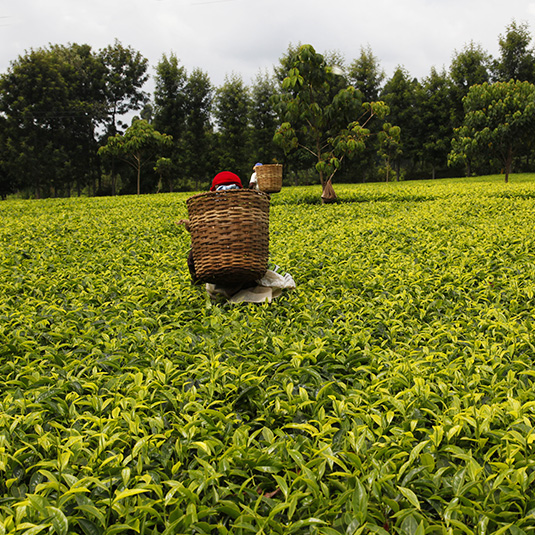 History in a few words
Currently the world's third largest producer of tea, Kenya began to develop its tea cultivation once it reached independence in 1963. Introduced by the British at the beginning of the 20th century, production flourished on mountains and high plateaus, notably on Mount Kenya, the second highest summit in Africa. With a hot and humid climate for most of the year, Kenya encourages tea production and the creation of job opportunities.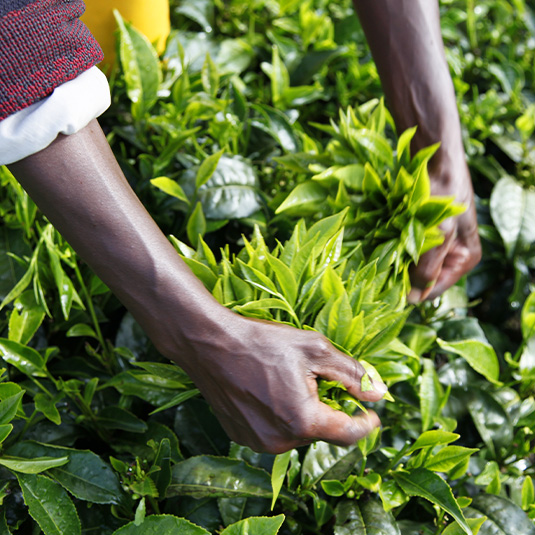 Varieties of tea
Previously, Kenya mostly produced black teas in CTC (tea in tea bags). Today, the country encourages producers to develop new cultivars and put more emphasis on quality. Thus, black teas, along with green and oolong teas have emerged.
An example of this improvement in quality :
Kiptagich Purple Oolong
, a Grand Cru with violet leaves (due to anthocyanins, natural pigements) and mineral and vegetal notes.