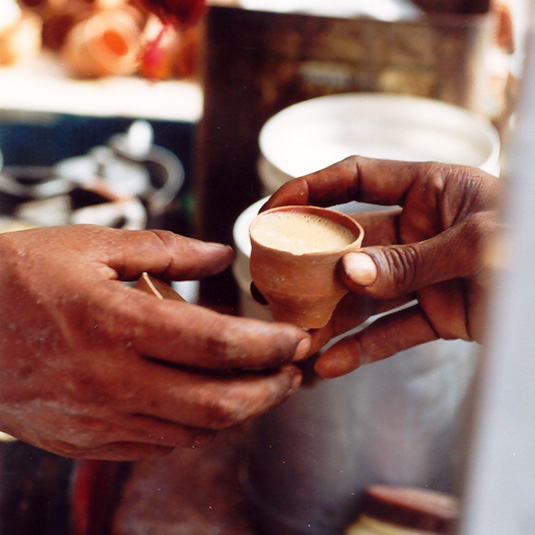 A long tradition
The story of tea in India begins at the start of the 19th century. In 1834, the botanist Robert Fortune imported 20,000 tea plant stems that he had planted in the Assam province, located in the Northeastern part of India, around the city of Darjeeling. Initially reserved only for exporting, tea eventually became more accessible at the beginning of the 1920s and became a drink praised for its health benefits.
A classic recipe is profoundly tied to India :
Chaï
. This blend of black tea, spices (masala), milk and sugar is the national drink of India. Today, 85% of national production – estimated at 950,000 tons – is intended for local consumption.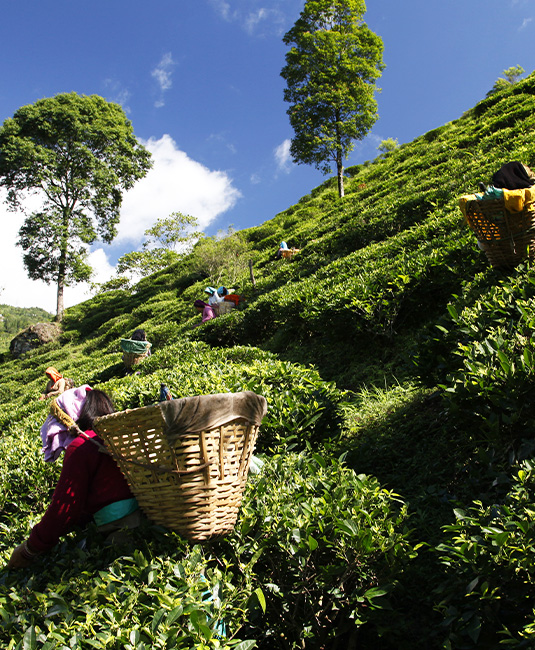 Emblematic teas
Three large regions are home to the best teas in the country. The most reputable teas being
Darjeeling
, teas cultivated at high altitudes along the Himalayan foothills. Today there are more than 90 gardens that supply essentially exceptional black teas. The
Darjeeling Spring Harvest
which usually occurs from the beginning of March until the end of April – is a much awaited event by tea amateurs around the world as these teas are endowed with a great aromatic richness. One can also discover summer and autumn harvests that reveal teas with opulent, woody and fruity notes.
Les
Assam teas
are also very well-known. Located to the East of Darjeeling, between Bangladesh, Myanmar (Burma) and China, the region is home to tea plants that grow at low altitudes. This region produces more than half of the tea in India. Assam teas are powerful, spicy, tannic and full-bodied.
The third region, called Nilgiri, is located in the south of India. It is the second largest producer of tea after Assam. Close to Sri-Lanka, this region offers quality black teas like Kotagiri Frost, an unusual Grand Cru that stands out due to its aromatic profile that is reminiscent of a Spring Darjeeling.
Our selection