Paris for Her
1 glass
Cocktail with alcohol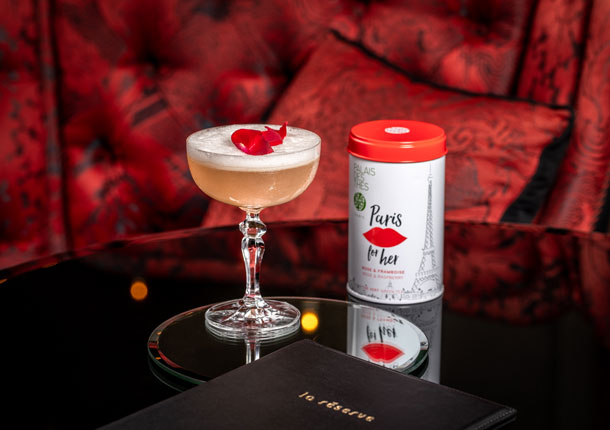 Ingredients
0.6 oz. of
tea
1 fresh raspberry
1 cucumber slice
0.7 oz of fresh lime juice
1 oz of elderflower liqueur
1.4 oz of gin
1 egg white
Preparation
1.

The infusion
Infuse the tea in 1 L of water at 175°F for 3 minutes. Filter the tea leaves, and set aside in fridge.
2.

The cocktail
In a cocktail shaker, muddle the fresh raspberry with the cucumber slice

Combine lime juice, elderflower liqueur, gin, 3 oz. of steeped tea, and egg white in the shaker and shake vigorously

Add some ice cubes and shake until egg white is foamy

Pour mixture into a cocktail glass (without ice)

Garnish with rose petals, if desired

Serve chilled and enjoy!
Excessive alcohol consumption is dangerous to health: consume in moderation