Almond cream with Vive les Fêtes tea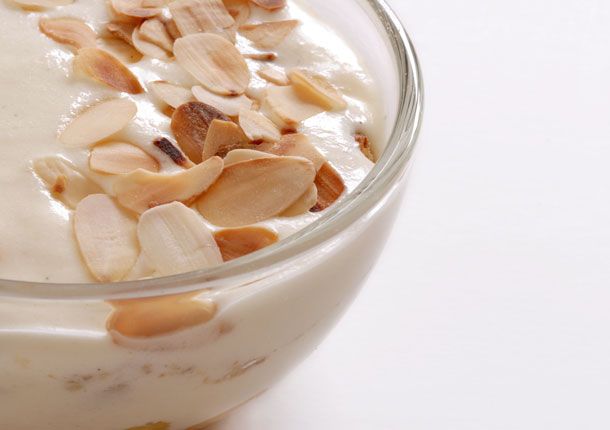 Ingredients
30 ml of
50 cl of whole milk
4 egg yolks
1 entire egg
3 tablespoons of powdered sugar
3 tablespoons of powdered almonds
2 teaspoons of blanched almonds (optional)
Preparation
Preheat oven to 300°F

In a pan, bring milk to a simmer. Add tea leaves to the milk and let infuse for 5 minutes, then strain tea leaves.

Beat eggs in a bowl. Whisk together eggs and sugar, stir vigorously for 3 minutes.

Reheat the strained milk, add the almond powder and pour the warm mix over the eggs. Mix well.

Butter 6 ramekins, spreading cream, then place in an oven-safe dish. Pour water in the dish filling it half way, and let it cook for 30 minutes.

Allow the creme to cool, then place in the refrigerator for 1 hour.
Serving suggestion
For more crunch, add blanched almonds before serving.