Tropical Garden cocktail Iced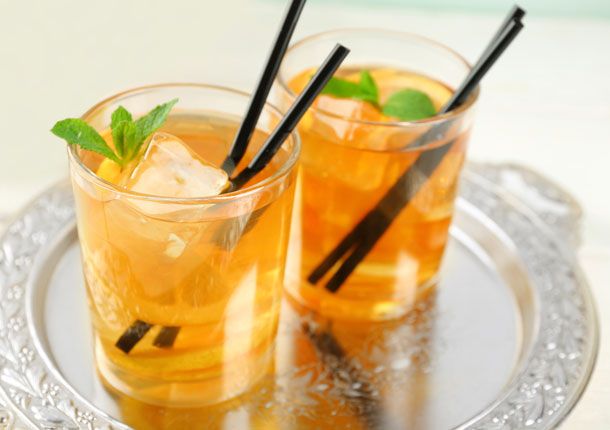 Ingredients
0.7 oz of
4 cups filtered water
¾ cup vodka
4 tablespoons Grand Marnier Cordon Rouge
2 tablespoons cane sugar syrup
Requires a measuring jug
Preparation
Infuse 0.7 oz of in 4 cups of water.

Leave to infuse at room temperature for 2 hours.

Remove the infused leaves.

Pour half of the liquid into an ice cube tray and freeze.

You will now have 2 cups of plus ice cubes made with .
In the measuring jug, combine the infusion with the vodka, Grand Marnier and sugar cane syrup.

Add the ice cubes.

Serve in large clear glasses.
Serving suggestion
Serve as an aperitif accompanied by sundried tomato cake.
Excessive alcohol consumption is dangerous to health: consume in moderation