Peach Crush
1 carafe
Cocktail without alcohol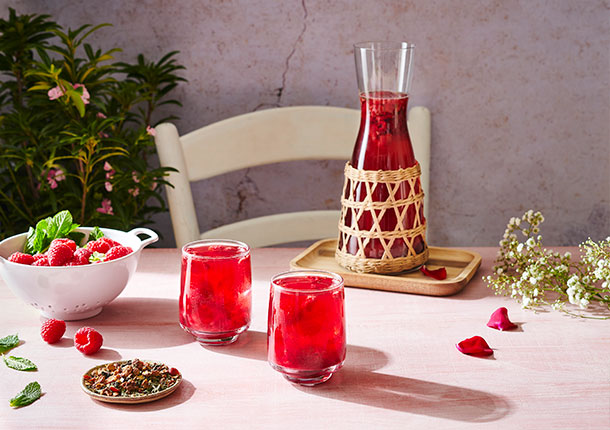 Ingredients
24 g of
10 raspberries
50 cl of raspberry coulis
4cl of rose syrup
You will need:
Recipe
1.

The Infusion
Infuse 24 g of in 50 cl of room temperature water for 45 minutes.
2.

The cocktail (for a carafe or two glasses)
Add raspberries, rose syrup and raspberry coulis into the Icy Peach infusion. Mix with a spoon.

Leave the preparation in the fridge for 1 hour to 1 hour and 30 minutes, then serve it nice and cold!
Preparation Suggestion
Add more flavor to your glass with some fresh mint leaves.