Fresh Garden
1 carafe
Cocktail without alcohol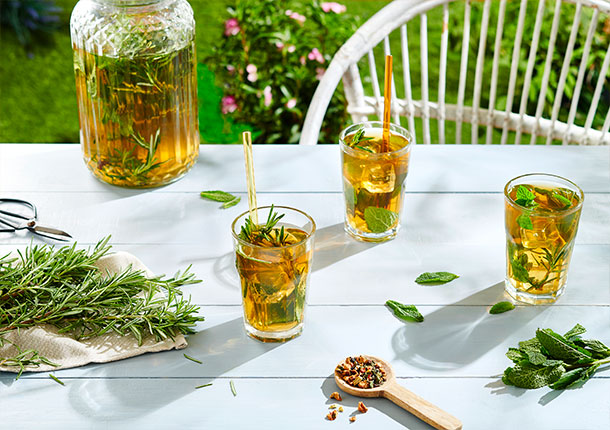 Ingrédients
16 g of
50 cl of filtered water
2 stalks of mint
1 stalk of rosemary
3 cl of peach simple syrup
You will need:
Recipe
1.

The infusion
Infuse 16 g of in 50 cl of room temperature water for 45 minutes.
2.

The cocktail (for a carafe or two big glasses)
In a carafe, pour the peach simple syrup, Icy Peach infusion and add mint and rosemary.

Place the liqueur in the fridge for 1 hour.

Filter out the aromatic herbs then serve nice and cold!
Preparation Suggestion
You can also add a few slices of cucumber or fresh ginger to the recipe.