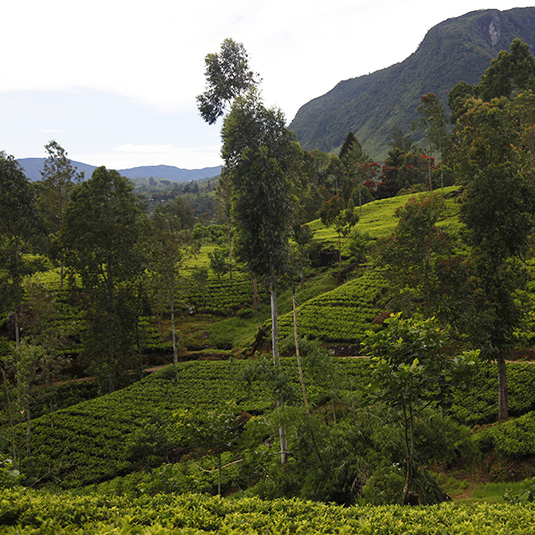 A long tradition
Introduced by the English in 1857, the cultivation of tea in Sri Lanka – formerly known as Ceylan until 1972 – developed all through the 20th century. Today the cultivation of tea is so important on the island that it has been nicknamed the Island of Tea.

Sri Lankan tea comes from five large districts located in the southern part of the island and grow at altitudes from as low as sea level up to 2,200 meters. The teas are classified according to the altitude at which they are grown: low-grown below 600 meters, mid-grown between 600 and 1,200 meters and anything above high-grown.
Emblematic teas
While one can find some green and white tea on the island, Sri Lanka produces mostly black tea including Orange Pekoe (
Saint-James
), a full-bodied tea rich in aromas. Produced at a low altitude, the
New Vithanakande F.B.O.P.F.E.X.S
is one of the best black teas in the country. It appeals to tea amateurs for its richness and aromatic intensity.
Our Selection
Saint-James

A light and copper-colored tea with a fine chocolaty taste, harvested in a prestigious garden in Sri L...