Japanese omelette with Turmeric Matcha (Okonomiyaki)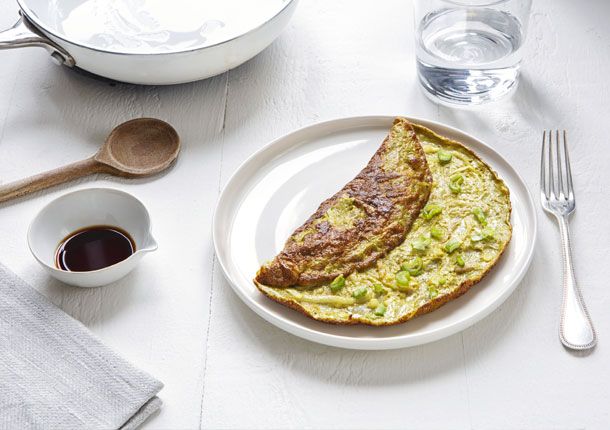 Ingredients
1 packet Turmeric Matcha (1g / 0.03oz)
2 cl water heated to 60°C
10g (0.35oz) wheat flour
1 egg
2 tsp olive oil
1 tsp soy sauce
30g (1.06oz) white, green or red cabbage
1 small spring onion
25g (0.88oz) ham, fat removed
Preparation
In a bowl, mix the Turmeric Matcha with the water. Set aside.

In another bowl, mix the flour, egg, one spoon of olive oil, soy sauce and Turmeric Matcha.

Peel the onion and chop finely, then chop the cabbage finely, removing the thick stems. Chop the green part of the spring onion to garnish.

In a small pan, soften the cabbage and onion in a slug of olive oil.

Slice the ham finely and add to the Matcha, along with the cooked cabbage and onion. Mix.

Transfer the mixture to a hot pan with a slug of olive oil, and cook without stirring. Serve hot from the pan.
Serving suggestion
You can replace the wheat flour with buckwheat flour, and the ham with prawns or tofu.