Goat's cheese balls and cream dip with Bao Zhong Impérial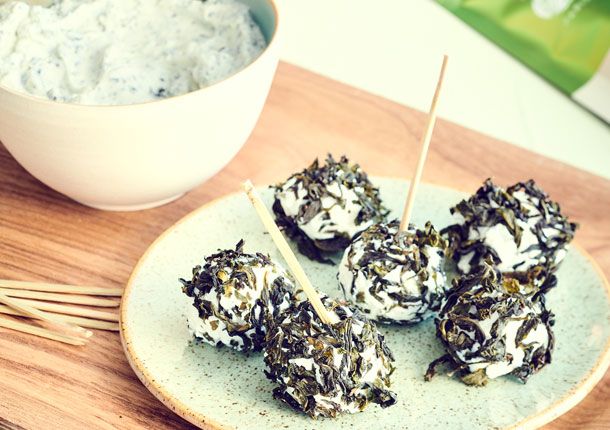 Ingredients
Cream
10 g of
200g of fresh goat cheese
10 cl of heavy cream
6 carrots
1 chiogga beet
2 fennels
A pinch of fleur de sel
Cheese Balls
10 g of
120 g of fresh goat cheese
Preparation
Cream
Place goat cheese in a small salad bowl

Pour in cream and Bao Zhong tea leaves.

Using an immersion blender, mix vigorously.

Season with a pinch of fleur de sel and keep chilled.

Peel and rinse the carrots and beets.

Wash the fennel.

Cut into sticks and serve with the Bao Zong flavored dip.
Cheese balls
Take about 10 g of goat cheese with the help of a spoon. Roll into a small ball in the palm of your hands. Pour the tea leaves into a small plate. Make sure to keep the tea leaves intact, without crushing them. Roll the cheese balls in the tea leaves. Serve them on a small plate and enjoy them right away
Serving suggestion
Cream
Choose a neutral goat cheese for this recipe. This will highlight the flavor of the Bao Zhong.

Cheese balls
In order to maintain the crunchy texture of the Bao Zhong tea leaves, roll the goat cheese balls in the leaves just before tasting. You can also replace goat cheese with feta, which complements the Bao Zhong tea very nicely.