Raspberries soup with Fruit Garden
4 to 5 bowls
Alcohol-free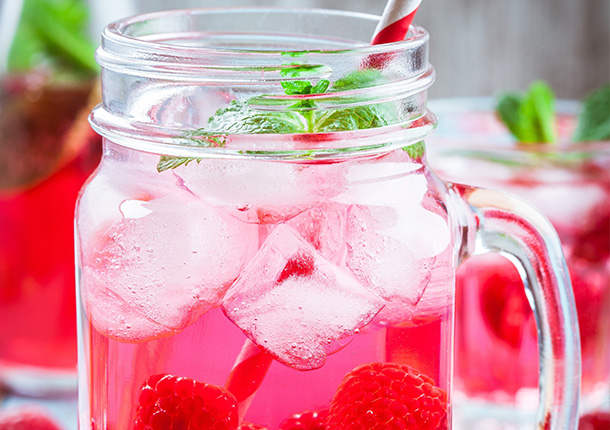 Ingredients
0.5 oz or 1 extra-large tea bag
3 cups lemonade
A few raspberries
Preparation
Place 0.5 oz of in 3 cups of lemonade.

Leave in the fridge for 3 to 4 hours to infuse.

Remove the infused leaves.

Place the raspberries in a large bowl and cover with the sparkling infusion.

Serve.
Serving suggestion
Serve the sparkling soup for dessert in small clear glasses so that everyone can admire the colour of the raspberries at the table. At last – a soup that kids will love!