Les Sources
Sensorial herbal tea
Wellness is more of an experience than a definition. While everyone has their own way of experiencing it, certain practices are widely accepted to help us achieve it on a daily basis. That's why Palais des Thés has created Les Sources, a
unique and innovative collection
designed to stimulate all of your senses. It consists of four organic herbal teas rich in beneficial plants, each accompanied by a customized experience that enhances the tasting experience. With every cup, you'll experience a rush of positive sensations like escape, optimism, focus, and peace.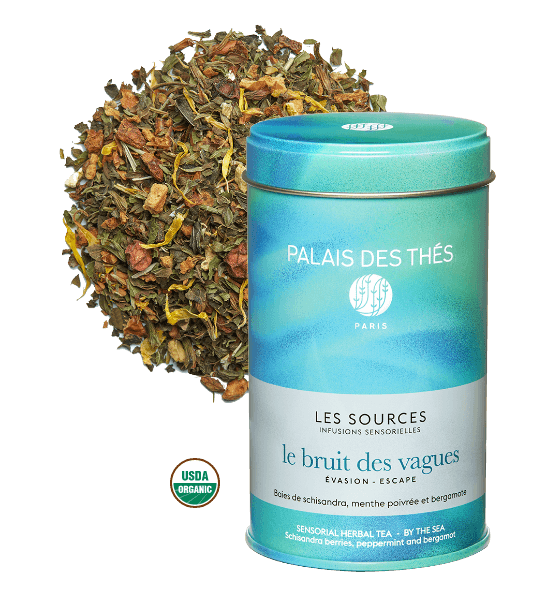 by the sea
escape
Lulled by the sound of waves by the sea, the mind wanders and the imagination is freed as you take time for yourself! Savor this refreshing blend of
schisandra berries
,
peppermint
, and
lemon balm
said to promote a sense of relaxation, combined with delicate notes of bergamot.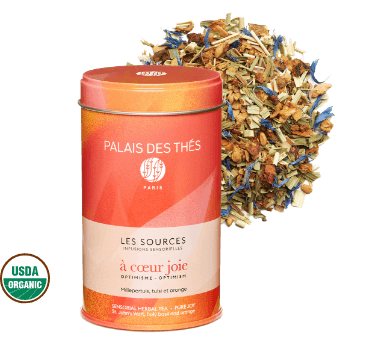 pure joy
optimism
Pure Joy is like a burst of lively, carefree laughter as you live in the moment with vitality. Savor this blend of
tulsi
, said to help maintain vitality, and
St. John's Wort
, thought to contribute to emotional balance, and deliciously tangy
orange
.
Find out more
from $20 USD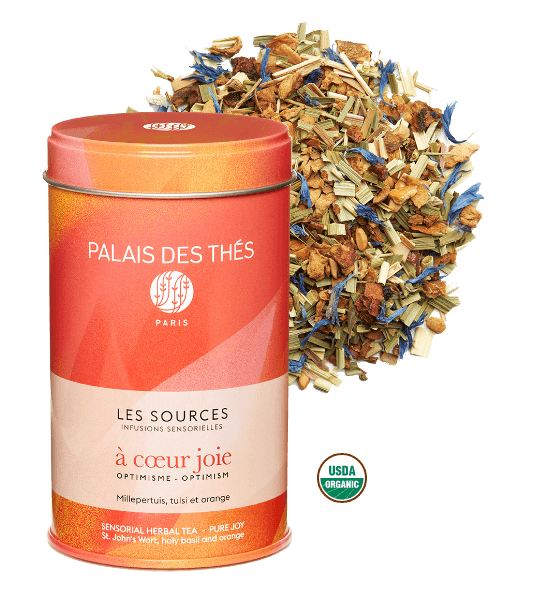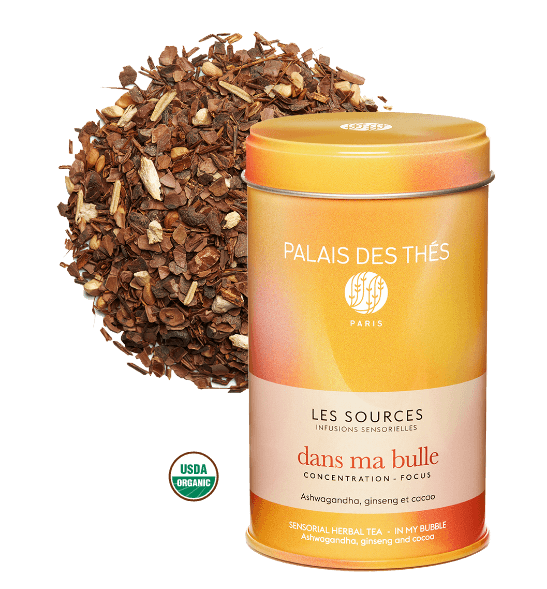 in my bubble
focus
In my bubble, close your eyes and collect your thoughts for a suspended moment as you take time for yourself. Savor this gourmet blend of
cocoa
,
ashwagandha
and
ginseng
, believed to help maintain concentration.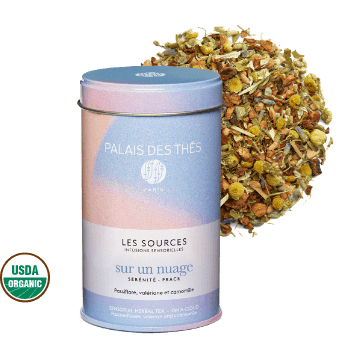 on a cloud
peace
On a cloud, a weightless sense of serenity, gentle sensations, and a light mind as you take time for yourself. Savor this blend of
passionflower
,
valerian
,
chamomile
, and
lavender
, believed to promote a feeling of restful calm, with round notes of vanilla.
Find out more
from $20 USD