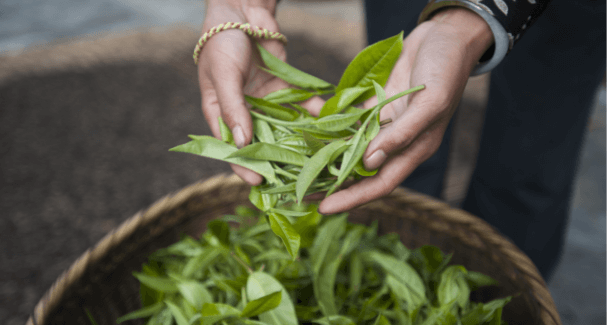 Discover our Grand Cru teas
Rare and ephemeral, teas identified as Grands Crus by Palais des Thés are the result of alchemy between a tea plant variety, its terroir, and the talent of an artisan grower. Meticulously plucked, processed, and sourced in the most respected tea gardens, our Grands Cru teas unveil unique flavors that reflect the refinement of their origins. Our selection of Grand Cru teas from all around the world will delight both amateurs and tea connoisseurs.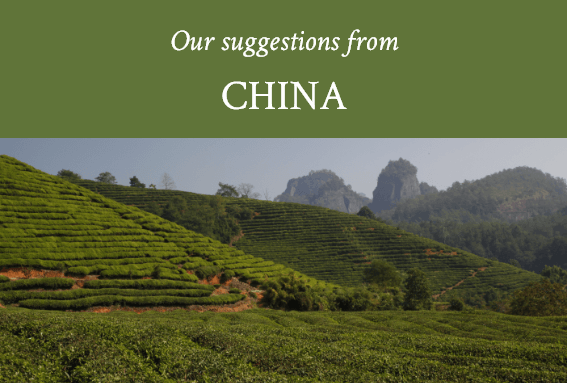 Historical cradle of Tea, China offers an impressive range of Grand Cru teas, including every color of tea. Treat yourself to a tasty stroll among the most beautiful varieties of Chinese tea.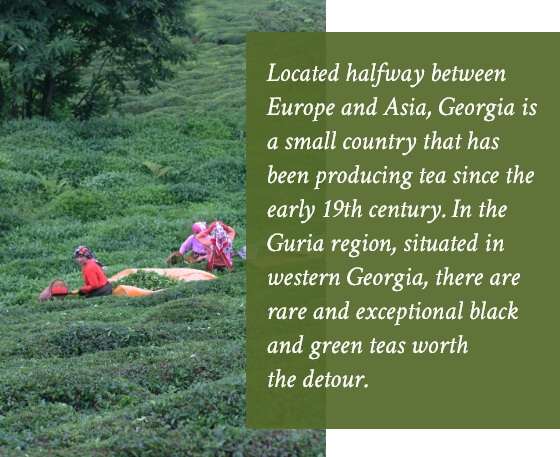 Our suggestion from Georgia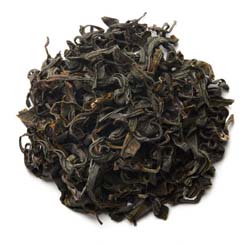 Green tea from Georgia
A delicious green tea from the Guria region. It has a lively and fruity aromatic bouquet.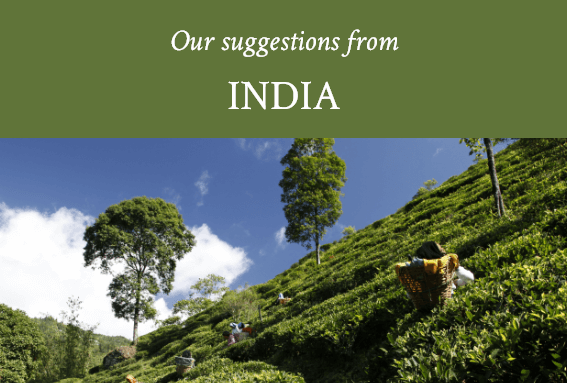 The second-largest producer in the world, India is a land of exceptional teas. Besides its famous Darjeeling, the country unveils high-quality black teas and Oolong. Send your senses on a journey with our selection of the country's finest teas.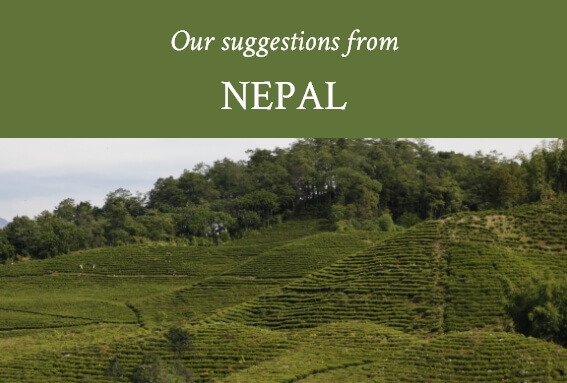 Nepal mainly produces black teas, most of which are for the tea bag industry. However, a sixth of its production, concentrated in Ilam and Dhankuta, is made up of premium teas. Nepalese Grand Crus are a real delight for tea amateurs!