Spicy Passion Cognac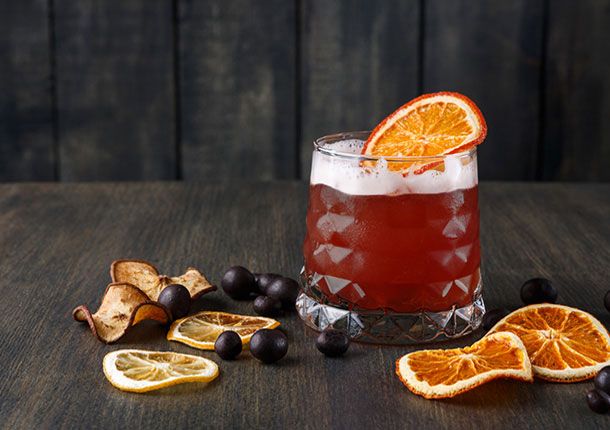 Ingredients
2 tablespoons

a large filter

in
3.4 oz. sparkling water
1 oz. cognac
1 teaspoon Grand Marnier
1 teaspoon cane sugar syrup
Preparation
Steep the in 2 cups of filtered water at 175°F for 4 min. Let cool, and then pour into an ice cube tray.

Pour the cognac, Grand Marnier, and cane sugar syrup into a glass. Add the sparkling water.

Finish with two ice cubes.

Serve very cold with an orange slice.
Serving suggestion
This cocktail gradually gets spicier, making it the perfect choice for your next date night.
Excessive alcohol consumption is dangerous to health: consume in moderation