Welcome to the Holiday Store
Steep your way into the Holiday spirit with
Palais des Thés' holiday collection.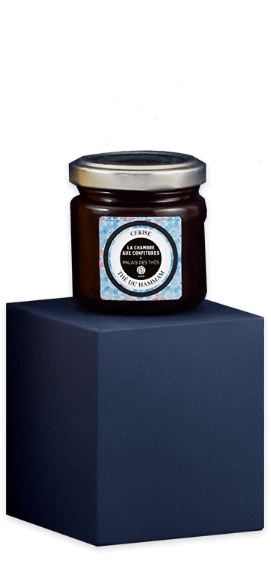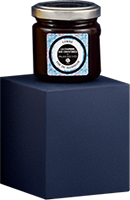 Free
with any $65+ purchase*
Cherry & Thé du Hammam Jam
A unique creation
Made in France, this jam is created in collaboration with La Chambre des Confitures. Thé du Hammam and cherry aromas perfectly complement each other.
Complimentary jar (100g)
Le Thé Enchanté transports us to a winter forest of glittering fir trees. This delectable blend of green and black tea, red berries, and chocolate pieces evokes the spirit of the holidays.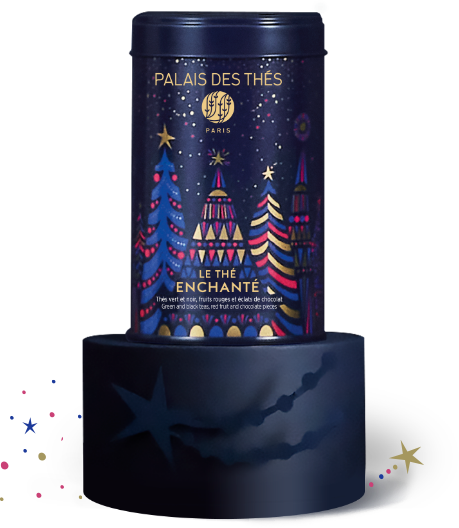 limited edition
Enjoy the delightful feeling of the holidays and steep your way into the festive spirit with this box set of our beloved N°25 holiday teas.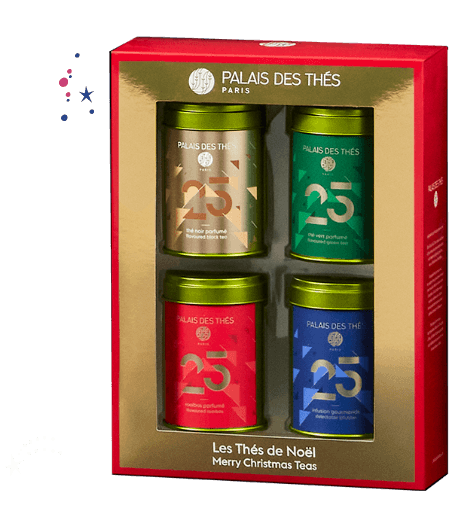 limited edition
Palais des Thés takes you down memory lane to revisit the past Holidays' limited editions in a single gift set. With a wide variety of Holiday flavors to choose from, you'll be dreaming of a white Christmas in no time. The des Tresors or The Merveilleux anyone?
Holiday Assortment Gift Box -
$54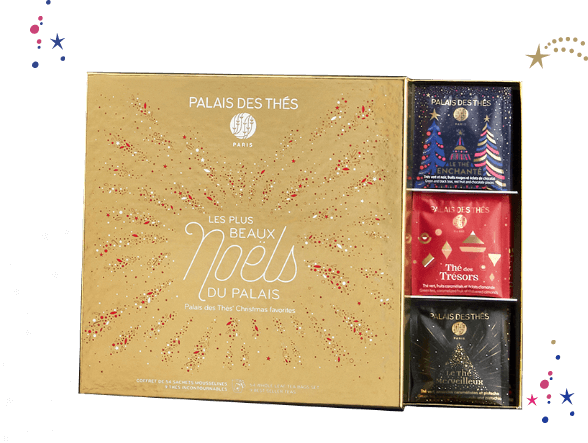 limited edition
Palais des Thés has put together 9 delectable blends for you to enjoy this holiday season. This gift set includes our classic N°25 collection, our new limited-edition Le The Enchante, as well as three of our best sellers to finish the year on a warm note.
Holiday Assortment Gift Box -
$54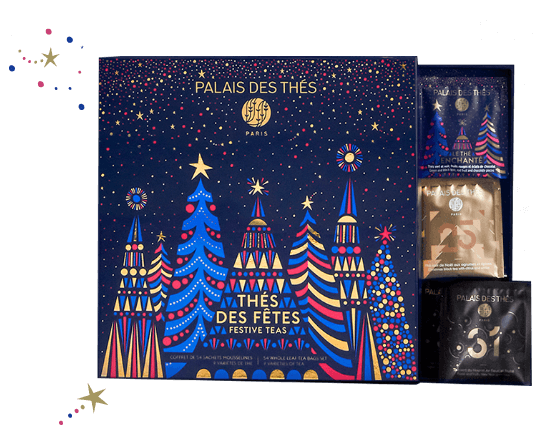 Rare and ephemeral, teas identified as Grands Crus by Palais des Thés are a result of the alchemy between a tea plant variety, its terroir, and the talent of an artisan grower. Meticulously plucked, processed, and sourced, they unveil unique flavors that reflect the refinement of their origins. Our selection of Grand Cru teas will delight both amateurs and tea connoisseurs.
- Organic Matcha Shiro -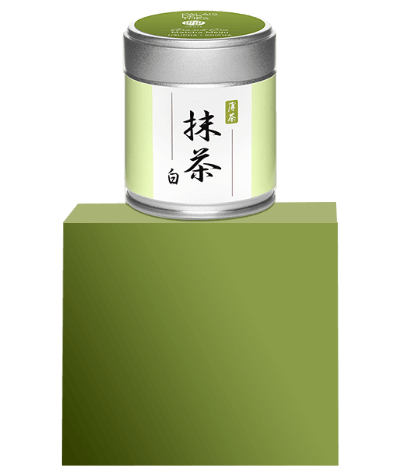 Making the perfect cup of tea is all about the details. Having the right tools and following the brewing instructions is just as important as having high-quality tea. From traditional matcha accessories to the expert porcelain tea sommelier set, this carefully curated selection of accessories has something for everyone.

- Tea Sommelier Set -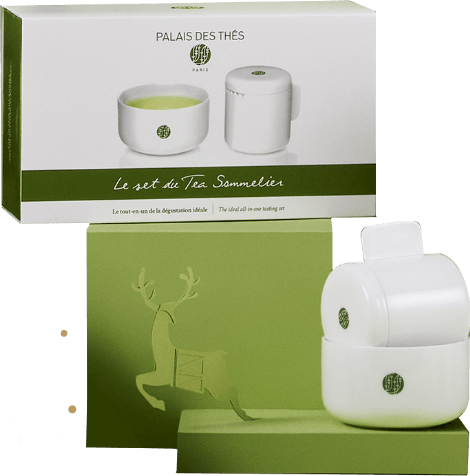 From loose-leaf gift sets to artisan teapots, explore our curated selection of one-of-a-kind tea gifts. Whether you are looking for a relative, friend, coworker, or significant other, you simply can't go wrong with these unique gifts.
- Signature Classics Loose Tea Tasting Set -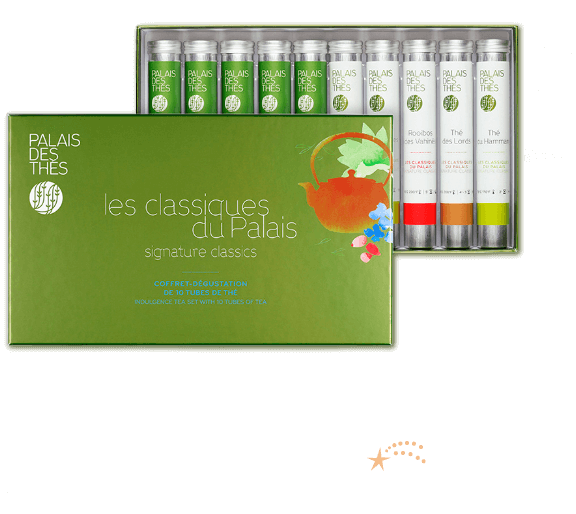 Enjoy a wide selection of premium gifts that meet the budget of $50 or less. From the limited edition holiday tea miniature box set to our iconic on the go tea maker Le Nomade, you'll be sure to please everyone on your list.
- L'Herboriste Organic Gift Set -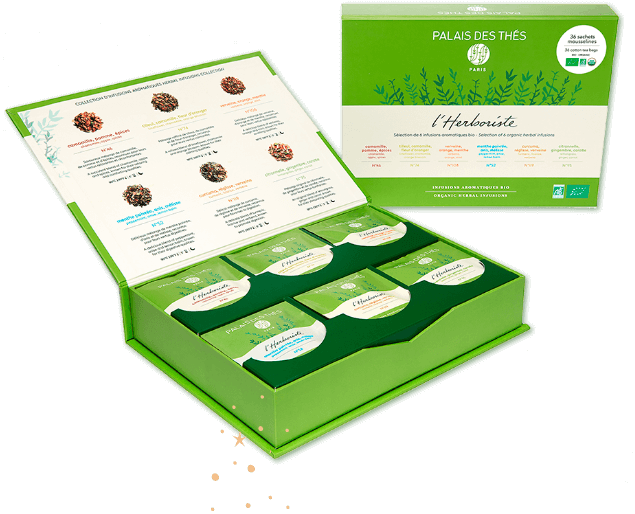 Who am I?
I belong to the fabaceae (legume) family and am grown in South Africa, where I am known as the national drink. Naturally caffeine-free and rich in antioxidants, I have multiple virtues. I am a great alternative and complement to tea.
I am...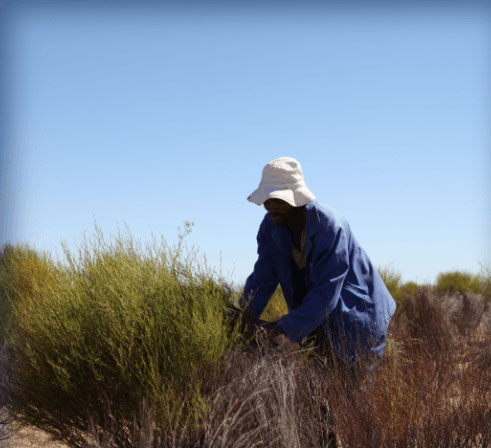 Shipping
All orders will be shipped via FedEx from our warehouse in New Jersey. Please allow 3-5 business days for your order to be processed and shipped. Once your order has been shipped, the estimated delivery time is as follows:
NYC & Tri-state area : 1-2 business day
East Coast: 2-3 business days
South/Midwest: 3-5 business days
West Coast: 4-6 business days
Hawaii and Alaska: 6-10 business days
Puerto Rico: 6-10 business days
Canada: 5-10 business days
More gifts ideas for the Holidays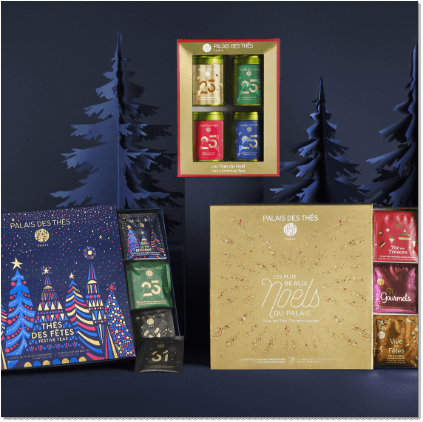 With the Holidays around the corner, it's time to think about these perfect gifts for your loved ones. Discover our selection of delicious teas, beautiful teaware and thoughtful gift sets to introduce them to the world of tea.