Description
Oriental Garden is a blend of spices, dates and coconut that evokes the warmth of an open fire.
It is composed mainly of six fruits and plants:
- dates
- grapes
- coconut
- cinnamon
- ginger
- cardamom
Completely theine free, this infusion is ideal for the evening.
It can be enjoyed both hot and iced.
To create Les Jardins, our new collection of infusions, we drew on our expertise and creativity developed over nearly 30 years of work on flavoured teas.
Les Jardins are high-quality infusions with healthy, delicious flavours, made from complex combinations of fruits, flowers and aromatic plants with many virtues. Each infusion evokes a particular garden.
Recipe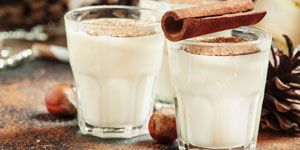 Spiced Milk with Oriental Garden
1 glass
Preparation time : 2 minutes
View the recipe